Paths to Parks grant program to help create seamless connections between regional trail networks, parks and open spaces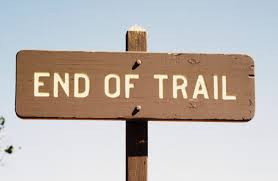 DENVER – A two-mile gap in the South Platte River Trail presently forces users onto the narrow shoulders of 104th Avenue and Brighton Road, with speed limits of 50 and 45 miles per hour respectively, a dangerous route that discourages families and youth from utilizing the entire trail.
Eliminating such missing links is the goal of Great Outdoors Colorado's new Paths to Parks Initiative, which will grant $9 million over two years to help communities to create miles of seamless and safer routes between parks and trail systems.
Thanks to one of these grants, the South Platte River Trail will soon sport two new bridges and two and a half miles of connector trails that will give users safe routes between three trails and nearly 1,500 acres of park and open space. When another project is completed, regional trail users will have 30 miles of continuous South Platte riverfront trails allowing them to travel unfettered from Chatfield Reservoir to Brighton.
A million-dollar Fort Collins project will link 19 community and city parks, 20 large natural areas, three schools, an environmental education center, and the regional Poudre River Trail.
The Great Outdoors Colorado Board has approved six grants worth $4 million to build new paths to parks in Aurora, Brighton, Fort Collins, Golden, Salida and in Adams County. With leveraged funds, it marks nearly a $10 million total investment in family friendly outdoor recreation. More than $6.7 million had been requested for funding. Another round of grants will be awarded in 2015.
Fostering large-scale trail projects that create safer access for youth and families to outdoor destinations is a priority in GOCO's current strategic plan.
Great Outdoors Colorado (GOCO) invests a portion of Colorado Lottery proceeds to help preserve and enhance the state's parks, trails, wildlife, rivers and open spaces. GOCO's independent board awards competitive grants to local governments and land trusts, and makes investments through Colorado Parks and Wildlife. Created by voters in 1992, GOCO has funded more than 3,500 projects in all 64 counties without any tax dollar support. The grants are funded by GOCO's share of Colorado Lottery revenues, which are divided between GOCO, Colorado Parks and Wildlife, the Conservation Trust Fund and school construction.
Grant details:
ADAMS COUNTY
South Platte River Trail: Bridges and Trail
Grant: $600,000
Adams County will complete a critical missing link along the 30-mile South Platte River Trail by constructing a 250-foot prefabricated metal pedestrian bridge over the river, a 70-foot prefabricated metal pedestrian bridge over the Bull Seep Creek drainage, and 1.7 miles of 10-foot wide concrete multi-use trail. In addition, two crushed rock spur trails totaling three-quarters of a mile will be constructed.  This work will connect numerous parks and open spaces including the 220-acre Elaine T. Valente Open Space, and the 1,150-acre Adams County Regional Park. This project will also provide connections to regional trails such as Clear Creek, Highline Canal, and Sand Creek.
High Line Canal, Sand Creek, and Triple Creek Connections
Grant: $750,000
The City of Aurora will construct more than three miles of trail to connect the High Line Canal, Sand Creek, and Triple Creek Trails. The project includes two low-water crossings at Sand Creek and two bridges to cross the High Line Canal. Dual surfaces will be used where the two regional trails are parallel to accommodate users who travel the hard-surface High Line Canal and the soft-surface Sand Creek Trail. When completed, the trails will connect seven existing recreational facilities within a one mile radius. Residents in neighborhoods north and south of Colfax Avenue are currently isolated from the two trails, from parks and open spaces and from each other. This project will provide safe, non-motorized access to facilities such as the Morrison Nature Center, Star K Ranch, Sand Creek Riparian Reserve and Aurora Sports Park.
Colorado Front Range Trail from E-470 to Brighton
Grant: $950,000
The City of Brighton will construct 2.28 miles of the Colorado Front Range Trail from E 470 to Brighton along the South Platte River.  The trail will be concrete.  Project components include two bridges, and wayfaring signage. It will provide for non-motorized connections to an extensive list of outdoor areas and regional trails including the Ken Mitchell Park and Open Space, the Adams County Park and Fairgrounds, the Rocky Mountain Arsenal National Wildlife Refuge, the Clear Creek Trail, and the Sand Creek Trail.
CHAFFEE COUNTY
Salida River Trail
Grant: $489,614
The City of Salida construct three trail sections to create a 2.5-mile continuous trail extending from downtown Salida to Colorado Parks and Wildlife's Sands and Frantz Lake Wildlife Areas. The trail will be a combination of soft and hard surface. Trail amenities such as kiosks, benches, a water fountain and a restroom are also included. The trail will connect McCormick Park, Salida Whitewater Park, Riverside Park, Salida Skatepark, Marvin Park, Sands Lake, Frantz Lake,  Colorado Parks and Wildlife Open Space Areas, the Arkansas Headwaters Recreation Area, and one school.  Currently, youth must cross State Highway 291, which does not have continuous sidewalks, to access these amenities by bike or on foot.
JEFFERSON COUNTY
West 44th Avenue Trail
Grant: $210,386
The City of Golden, in partnership with Jefferson County will construct three-quarters of a mile of concrete trail along West 44th Avenue that will connect the city with Tony Grampsas Park and North Table Mountain.  Project components include a small bridge over an irrigation ditch.  Highway 58 separates Tony Grampsas Memorial Sports complex and trail from most residents. Current on-road access is via West 44th Avenue, a two-lane road with no barrier between traffic and pedestrians and cyclists. In addition to providing safe non-motorized access, the project will create trail connections from downtown Golden to 15 miles of natural surface trail in North Table Mountain,  five miles at Mt. Galbrath, and 3.5 miles at Windy Saddle. This segment will fill also fill a gap between the Clear Creek Regional Trail and the three- mile Fairmount Trail.
LARIMER COUNTY       
Fossil Creek Trail
Grant: $1,000,000
The City of Fort Collins will construct 1.25 miles of concrete trail, a 70-foot long railroad underpass and three 10-foot-wide steel pedestrian bridges to cross Fossil Creek. A soft surface trail will run adjacent to the paved trail. This trail segment will complete the Fossil Creek Trail from its start at Spring Canyon Community Park to Fossil Creek Community Park spanning a distance of nearly 6.5 miles. This new trail segment will provide connection to two, 100-acre community parks, three large natural areas, three area schools, one environmental education center, and connection to the city's trail system that offers 17 city natural areas and eight city parks. This trail will also connect to the regional Poudre River Trail.