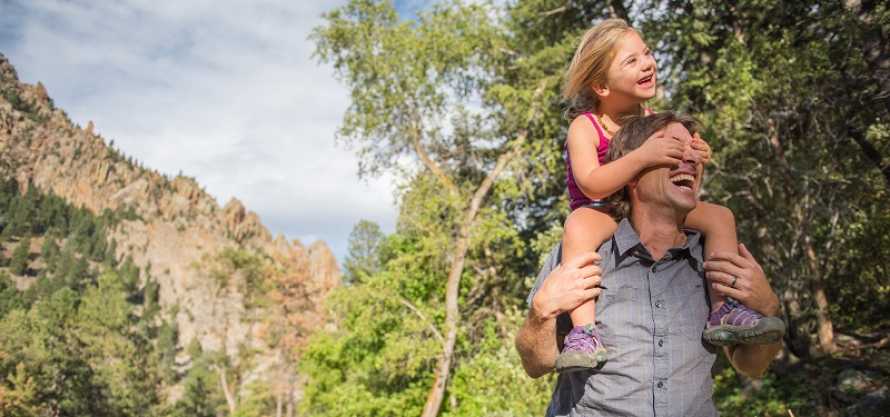 Eldorado Canyon State Park in Eldorado Springs, CO. Photo by Caveman Collective.
The Colorado Parks and Wildlife (CPW) Director's Innovation Fund is the first avenue for CPW staff to directly access GOCO funding for state parks and wildlife. The Director's Innovation Fund, created collaboratively between CPW and GOCO, is designed to highlight and elevate unique, one-time projects that complement CPW's and GOCO's respective strategic plans. Requests up to $20,000 will be considered and reviewed jointly by GOCO and CPW staff. The CPW Director will have final approval before projects are presented to the GOCO Board for funding approval. 
who can apply
The Director's Innovation Fund is open to all CPW staff for parks or wildlife purpose projects. The Innovation Fund is intended for creative, one-time projects that are not funded annually through GOCO or other sources. Additionally, funding cannot be substituted or redirected for previously allocated funds. 
how to apply
Before beginning your application, contact program manager Emily Orbanek (303-226-4515) to determine your project's eligibility.
Download and review the grant application and below forms.
All applications must be submitted directly to program coordinator Emily Orbanek.
FORMS
WHEN TO APPLY
January 3, 2018: Applications available on this page
March 16, 2018: Draft applications due to GOCO
March 30, 2018: GOCO staff comments on draft applications returned
April 13, 2018: Final applications due by 5:00 p.m.
April 30 - May 2, 2018: Peer reviewer meetings
May 24, 2018:  Staff funding recommendations presented to GOCO Committee
June 14, 2018: GOCO Board makes final funding decisions at board meeting in Lamar
QUESTIONS?
Contact Colorado Parks and Wildlife Program Manager Emily Orbanek at eorbanek@goco.org or 303-226-4515.