By Alana Bond
This article is part of our Generation Wild Storytelling series to give you an inside look at the work being done on the ground in Generation Wild communities–straight from the perspectives of the rockstars involved.
Alana Bond is the Program and Outreach Director for Dolores River Boating Advocates, a Montezuma Inspire Coalition Generation Wild partner.  
When I was a kid, I dreamed of summer camp. Where I lived, there were no opportunities for overnight summer camps and my family wasn't able to send me to one. I envisioned these faraway places in wooded wonderlands with canoes and cabins, and smiling kids getting to experience things like archery, swimming, horseback riding, hiking, crafts, and campfires. I yearned for the opportunity to be independent and free with kids my own age. It was this dream that led Dolores River Boating Advocates (DRBA) to create our very own summer River Camp.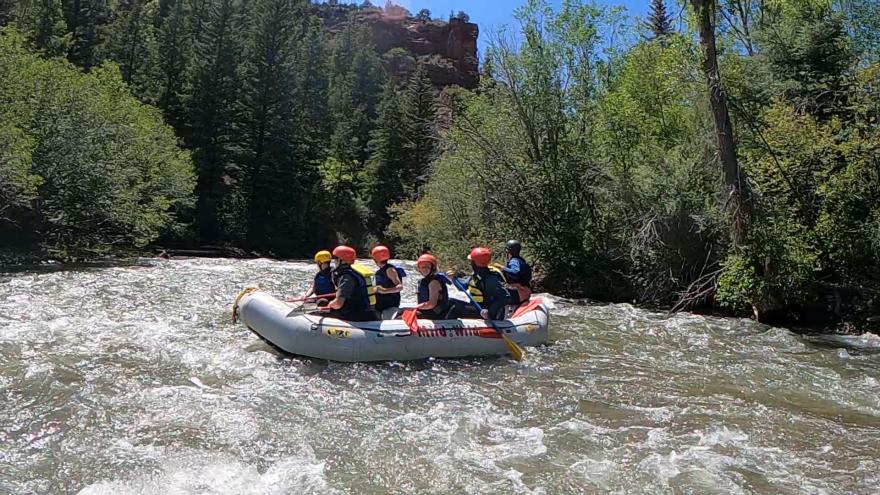 Our first ever River Camp started in 2022 when we hosted 14 youth for 5 days and 4 nights at a National Forest campground along the West Fork of the Dolores River. Each day was focused on a different type of recreation in the watershed: rafting, fishing, and hiking, with educational lessons to deepen participants' connection to the landscape. Rafting pushed students to paddle their hearts out, challenging both their personal strength and ability to work as a team. Fishing tested students' patience and perseverance and enabled them to learn a new skill: fly fishing. A 9-mile round trip, 2,000-foot elevation gain challenge hike to Navajo Lake pushed students to dig deep to make it to the top. Throughout the week at camp, students participated in cooking, cleaning, and other camp chores. Through these experiences, they were able to practice responsibility, accountability, and taking care of themselves, the group, and the landscape. Team building activities and nightly circle ups helped bring students closer together and fostered positive social emotional development.
The planning and design of River Camp took a number of years. We collaborated with many local entities to offer this multi-day overnight experience to middle school aged students, completely free of charge. We created an application process to select participants who were from diverse backgrounds and expressed significant barriers to outdoor recreation and a strong desire to participate.
Through our partnership in the Generation Wild Montezuma Inspire Coalition (MIC), we receive a large portion of funding for the camp from Great Outdoors Colorado (GOCO), which is critical in enabling DRBA to reduce significant barriers to the outdoors by providing camp gear and allowing the camp to be cost free. Together, MIC partners invest funds into local youth programs and increase opportunities for youth and families in our county to experience the outdoors. The collaboration amongst partners in the coalition is invaluable to supporting quality outdoor youth programs in our area.
At the last evening campfire during our nightly check in, one student shared, "Honestly, I didn't even want to get out of the car on that first day, and now I don't want to leave." Then one by one, every other student shared a similar sentiment, that their biggest challenge was stepping foot into a new experience with new people. They were pushed outside of their comfort zone, and came out feeling a close bond, like a family. The evening ended with tears, laughter, and a big group hug.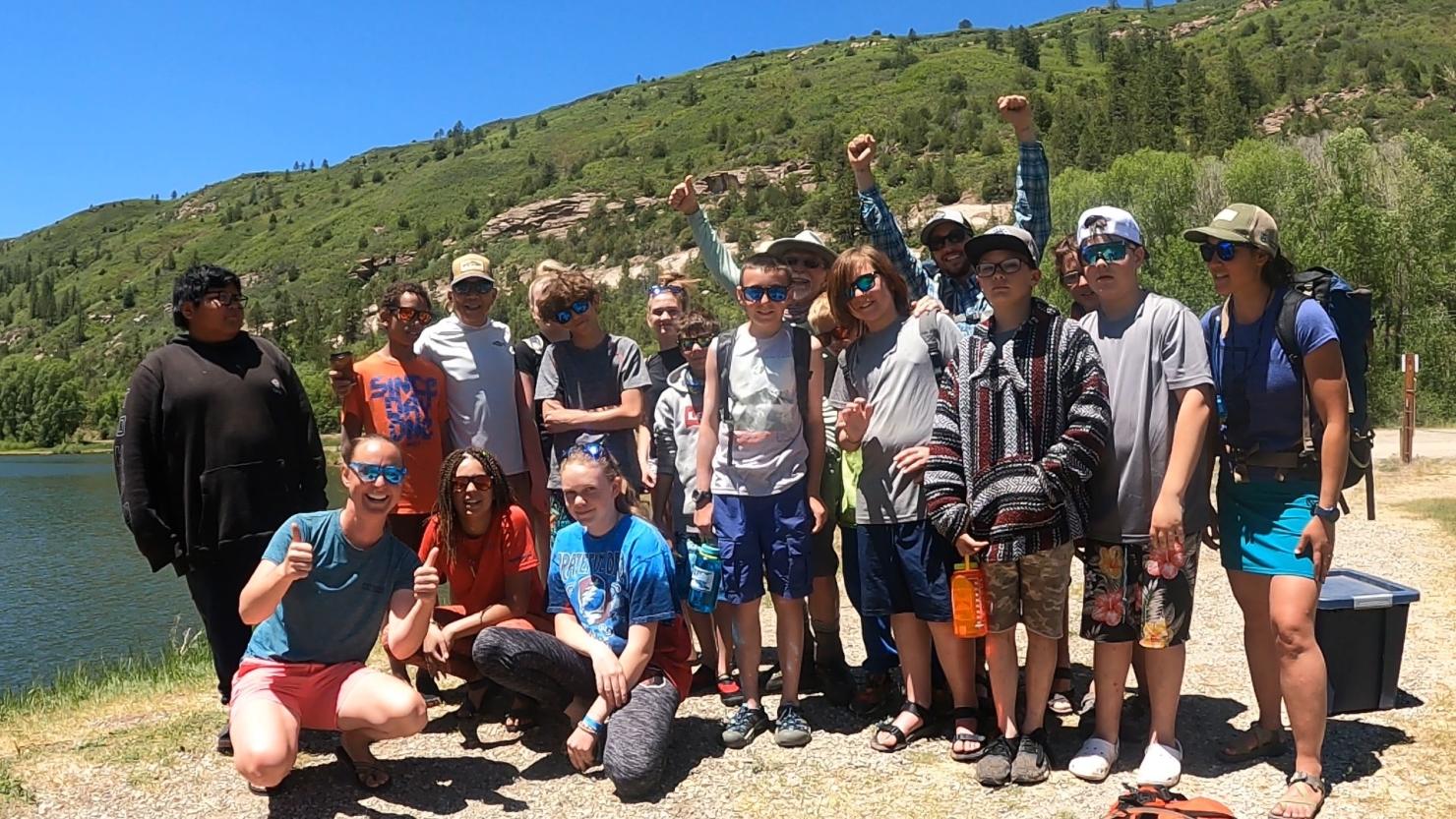 The first year of River Camp felt like a huge success thanks to an amazing camp staff, generous funding, and a multitude of partnerships with MIC, local businesses, nonprofits, and caring community members. This year, as we rolled out our second year of River Camp in June 2023, we received almost double the number of applications and were excited to welcome 5 returning campers. The dream of summer camp is clearly still alive for today's youth, and we hope to make it a reality for years to come.