What did you do before you came to GOCO?
I have always been interested in learning the law as a tool for accomplishing good. I studied environmental law in Vermont and moved to Colorado looking for sunshine the week of the 2013 flooding. I have tried getting at environmental issues from a few angles now using my legal background. I started out in practice, writing and researching everything from Clean Air Act suits to local land use disputes and shaping new policy through ongoing engagement. While extremely rewarding, I thought I might enjoy getting my boots a bit dirtier and pursued land conservation. I began by reviewing conservation easement tax credit deals and then moved into on-the-ground dealmaking. I love the hands-on aspect of this work, sitting in living rooms and hearing people's stories. I feel like I have the best job around even though it's really hard choosing which projects get funded out of an amazing suite. At the end of the day, I get to learn about and support incredible conservation work around the state, and I have to pinch myself.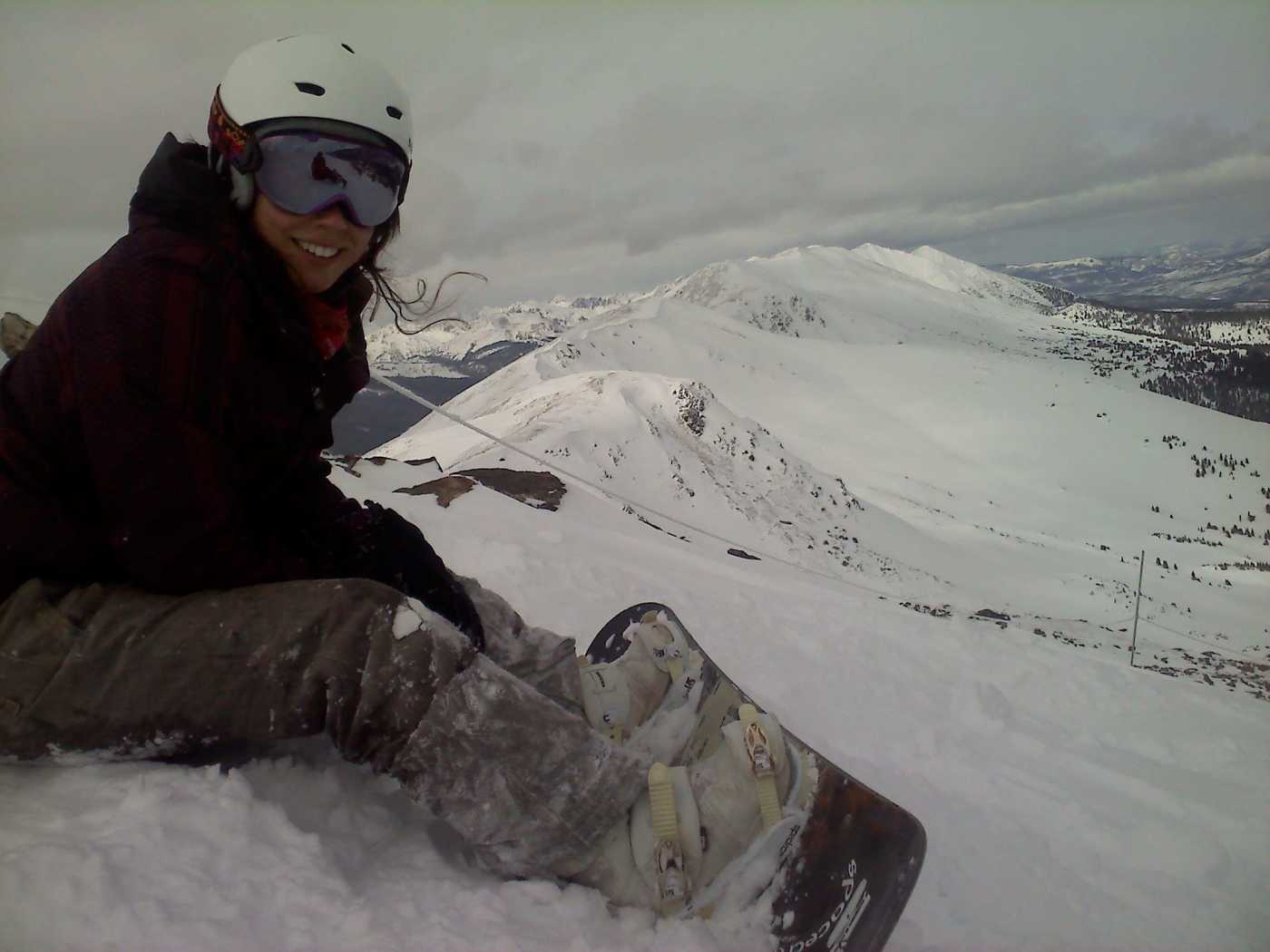 What brought you to GOCO?
I have wanted to work for GOCO since being on the applicant/grantee side of land deals and experiencing what a huge difference amazing funders can make for the folks on the ground. GOCO has always gone above and beyond to provide the best customer service and bring the human element as funders. Even if a project isn't right for GOCO funding, staff listen patiently and always try to find a way to help. I appreciate how GOCO continues to evolve with the conservation needs of our state and the industry. I'm incredibly proud to be a part of an amazing team of folks who lead with their finger on the pulse and their whole hearts forward.
What has been your favorite part of working here so far?
The open space site visits this year were incredible. Seeing so many parts of the state during fall foliage and harvest season was such a treat. And we always drink good coffee!
What is your typical day like?
Every day is different at GOCO, which I love. Sometimes I'm traveling and getting ready for a day in the field, other times I'm meeting with partners or attending an event. And many times I'm in the GOCO office downtown sharing ideas and updates with coworkers, debating meaty topics and working together to run the best competitive grant programs that we can.
What are some of your favorite things to do outdoors?
I am definitely a dabbler. I like to do everything from sailing to mountain biking, rock climbing to ice skating. I am usually fairly happy no matter what I'm doing outside. I'd like to try ice climbing this winter!
Where is your favorite place to get outdoors in Colorado?
I love Boulder County's Hall and Heil ranches for mountain biking because they're a meandering 20-minute drive from my place in Longmont, and I can end the ride on the lovely outdoor patio at Oskar Blues. With an upcoming move to Arvada, I'm looking forward to finding new places close by to get outdoors and explore.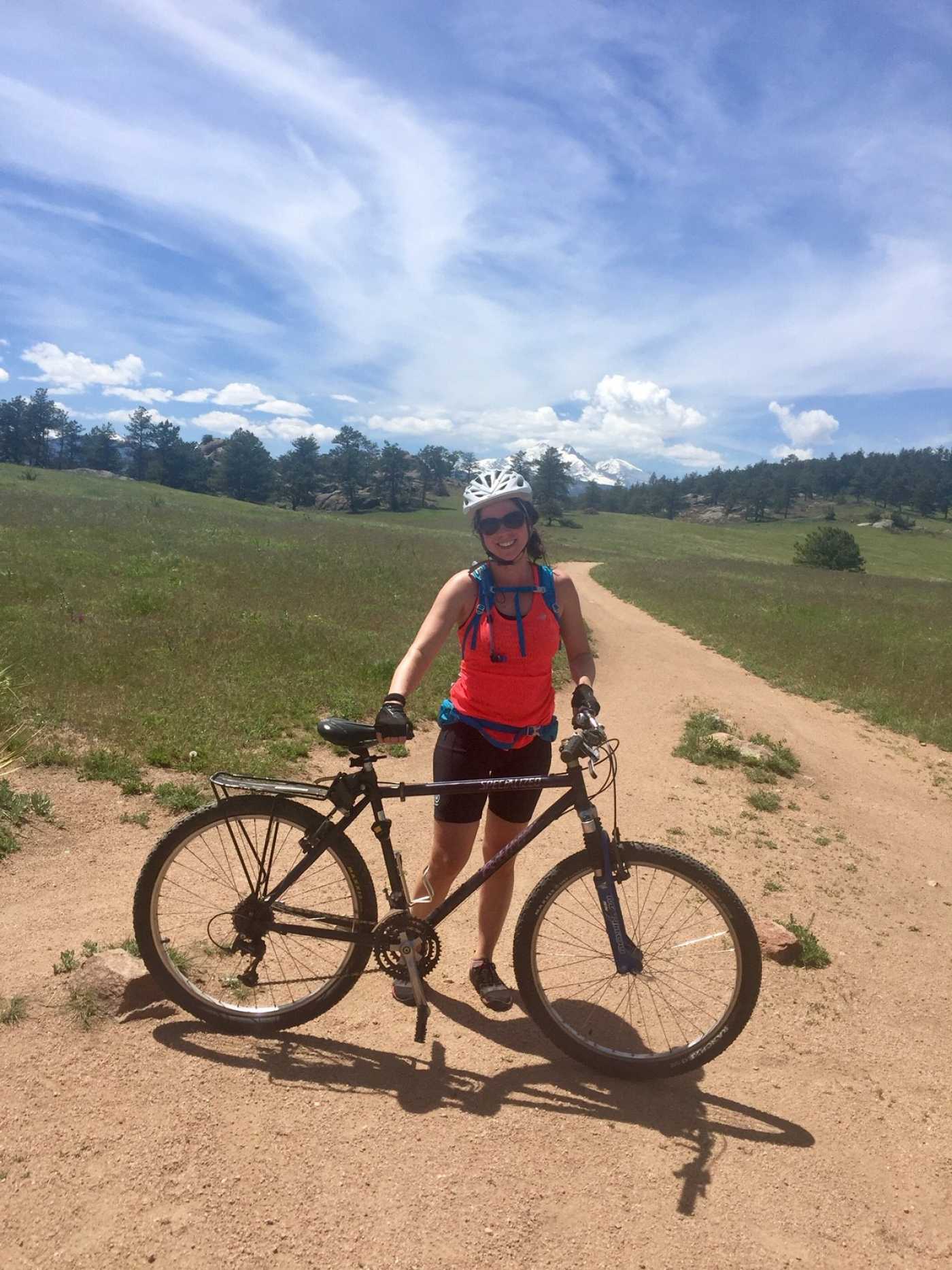 What is your most memorable outdoors mishap?
I studied abroad in Australia during my senior year of college. One of the must-sees on my list was the Great Barrier Reef. This is before there were so many affordable and small options for waterproof cameras, so I rent this huge clunking camera in an even bigger and clunkier waterproof case to bring out to the reef with me. It's probably 10x10" all told. Well, I'm swimming around with this thing taking way too many photos and I come upon this tiny fish, maybe 2 inches long, that decides that this camera is its mortal enemy. So, I continue rolling through a whole ordeal of this fish charging the camera lens only to circle back around to charge it again. This fish was not particularly special in any way, but I respect it for taking on a Goliath and defending its home. And I still have the pictures to prove it.
What is the coolest wildlife you have spotted in Colorado?
Sticking with the theme of small, tough creatures, I really enjoy the pika. I never even knew this animal existed until I moved to Colorado and heard squeaking noises coming from talus fields. I love that they are so busy harvesting and haying greens for the winter, and the way they hop and scurry around the rocks. It's amazing to me that they live exclusively at such high altitudes. I think pika could give the polar bear a run for its money as they face climate change, because who can argue with an adorable little, hoppy, rabbit thing with a mouth full of flowers that needs cold high altitudes to survive? Okay, polar bears are really cool too, we should probably just save both.