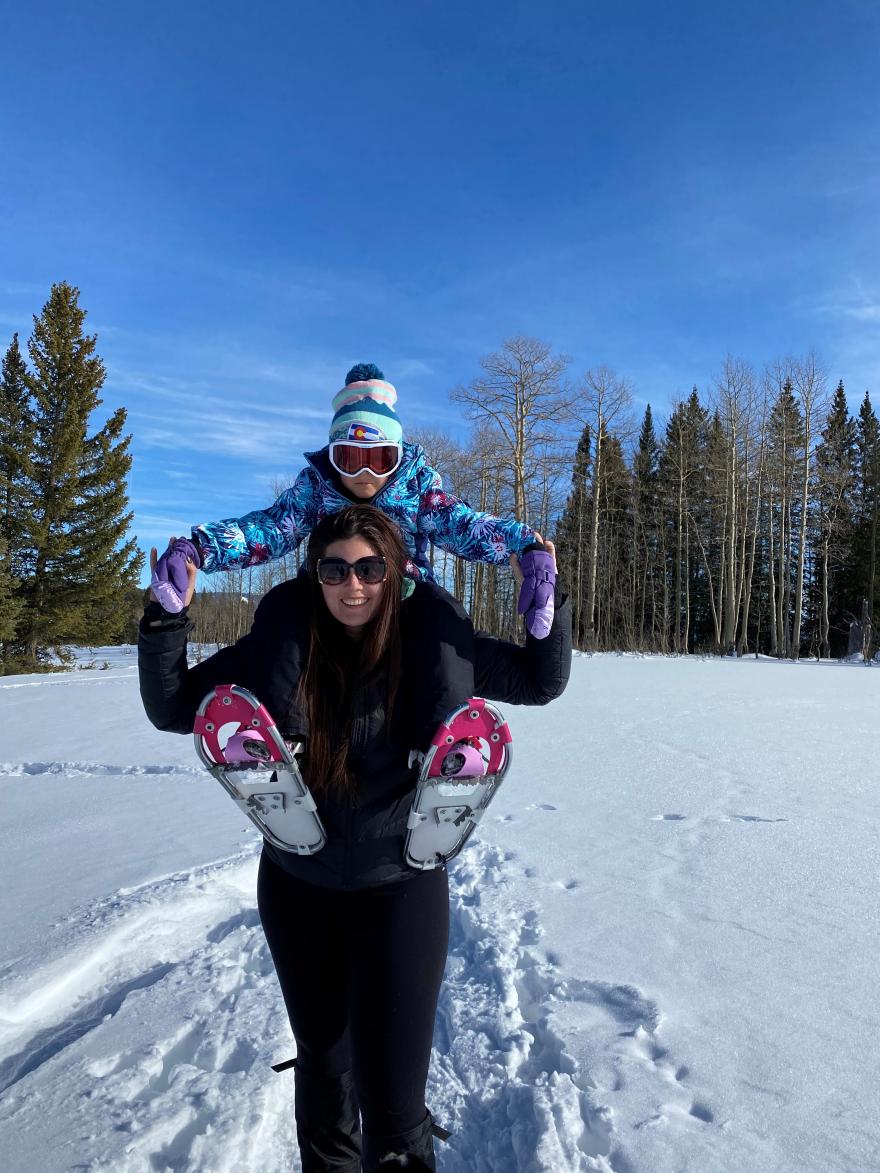 Katie joined the GOCO Programs team (West Region) in Summer 2021.
What did you do before you came to GOCO?
Prior to GOCO, I spent five years in public health. My experience spans from general health education and programming, to coalition facilitation, regional emergency preparedness and response work, and to community planning.
What brought you to GOCO?
The values and guiding principles of GOCO drew me to apply, along with the framework of the regional position. I love the outdoors and have a passion for connecting communities to a larger vision – which are encompassed in this position.
What has been your favorite part of working here so far?
Although I've only been at GOCO a short time, the people have already made this a fantastic organization to be a part of. The scooter tour wasn't too shabby either.
What is your typical day like?
At this time, since I'm still new, I'm taking time to soak up as much information as I can to best serve Western Colorado. I look forward to connecting with communities and learning more about the projects and visions that GOCO can help support.
What are some of your favorite things to do outdoors? 
I love exploring the vast trail systems of Western Colorado, camping with my daughter, paddle boarding (preferably rivers), and snowshoeing the Grand Mesa in the winter.
Where is your favorite place to get outdoors in Colorado?
Is it cheating to say GMUG (Grand Mesa, Uncompahgre, and Gunnison National Forest)?! With so many great areas only a hop and a skip from Delta, you can often find me on Kebler Pass, at one of 300 lakes on the Grand Mesa, or in the wilderness on the Unc.
What is your most memorable outdoors mishap?      
During a hike with a group of friends in San Isabel National Forest, we neglected to check the forecast. Mid-way through our trek it started to downpour. Naturally, we started running back down the trail. During this feat, I tripped over a lifted tree root, glided through the air like Wonder Woman, landed like a seal, and slid down the mucky trail. Luckily, it was still raining, and I was able to "clean up" before hopping back in the vehicle.
What is the coolest wildlife you have spotted in Colorado?     
Moose when hiking around Rocky Mountain National Park. I'm always on the lookout for them on the Grand Mesa too, but no luck so far.