By Dani Wesolowski
This article is part of our Generation Wild Storytelling series to give you an inside look at the work being done on the ground in Generation Wild communities–straight from the perspectives of the passionate people involved.
Dani is the 4-H Youth Development and After-School Enrichment Specialist for Colorado State University's (CSU) Garfield County Extension (GCE), a Garfield County Outdoors Generation Wild coalition partner. Born in Colorado, Dani resides in Battlement Mesa and holds a Master's Degree in Agricultural Sciences from CSU, along with several other degrees and outdoor certifications. Outside of working to introduce youth, families, and the community to STEM and the outdoors, she can be found flying down the ski slopes in winter, hiking 14'ers in the spring, and paddleboarding the Colorado River during summer.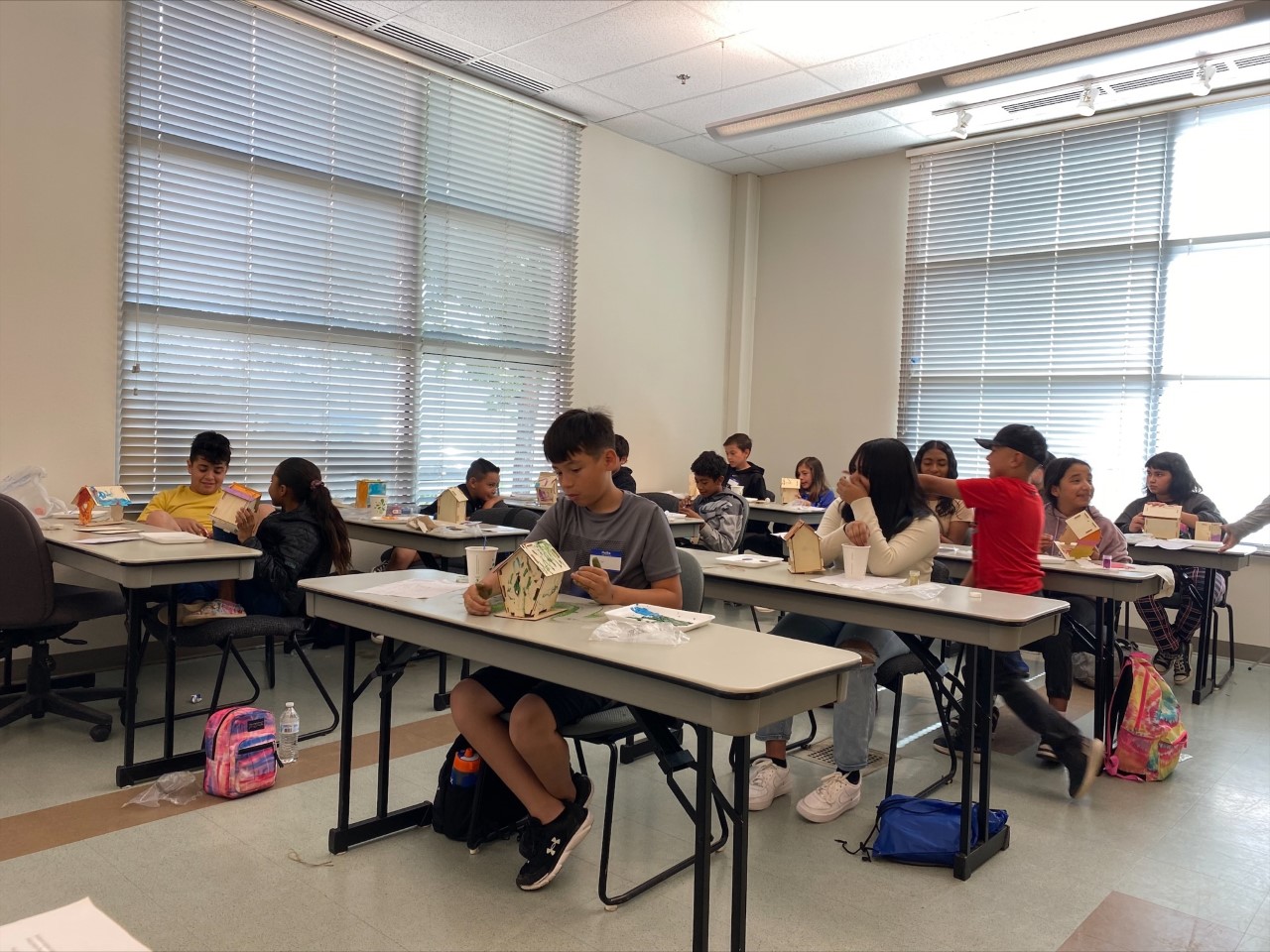 Walking into the first day of class, I felt confident and nervous at the same time. It was clear that many of the students were also nervous about meeting new people, trying new things, and being in a new place. 2022 was the first time Garfield County Outdoors (GCO) hosted the Summer STEM Camp , and we had 45 students ranging from ages 4-15 enrolled in the program. I watched the students arrive at 8:00 a.m. on that first day and move sleepily toward their seats. It was evident that many of the students joined the camp with friends, while others were alone and didn't know anyone.
We brought these different age groups of youth together to provide a safe environment for children to develop social skills, decision-making skills, STEM identities, and experience the great outdoors. The camp offers preschool and middle school students six weeks of bilingual STEM enrichment activities and outdoor educational adventures.
In my many years of running various outdoor and STEM programs, I've seen students who choose to stay within their comfort zones. However, I know that once students have the opportunity to spend quality time outside and work together toward shared goals, the separation dissipates and new friendships evolve.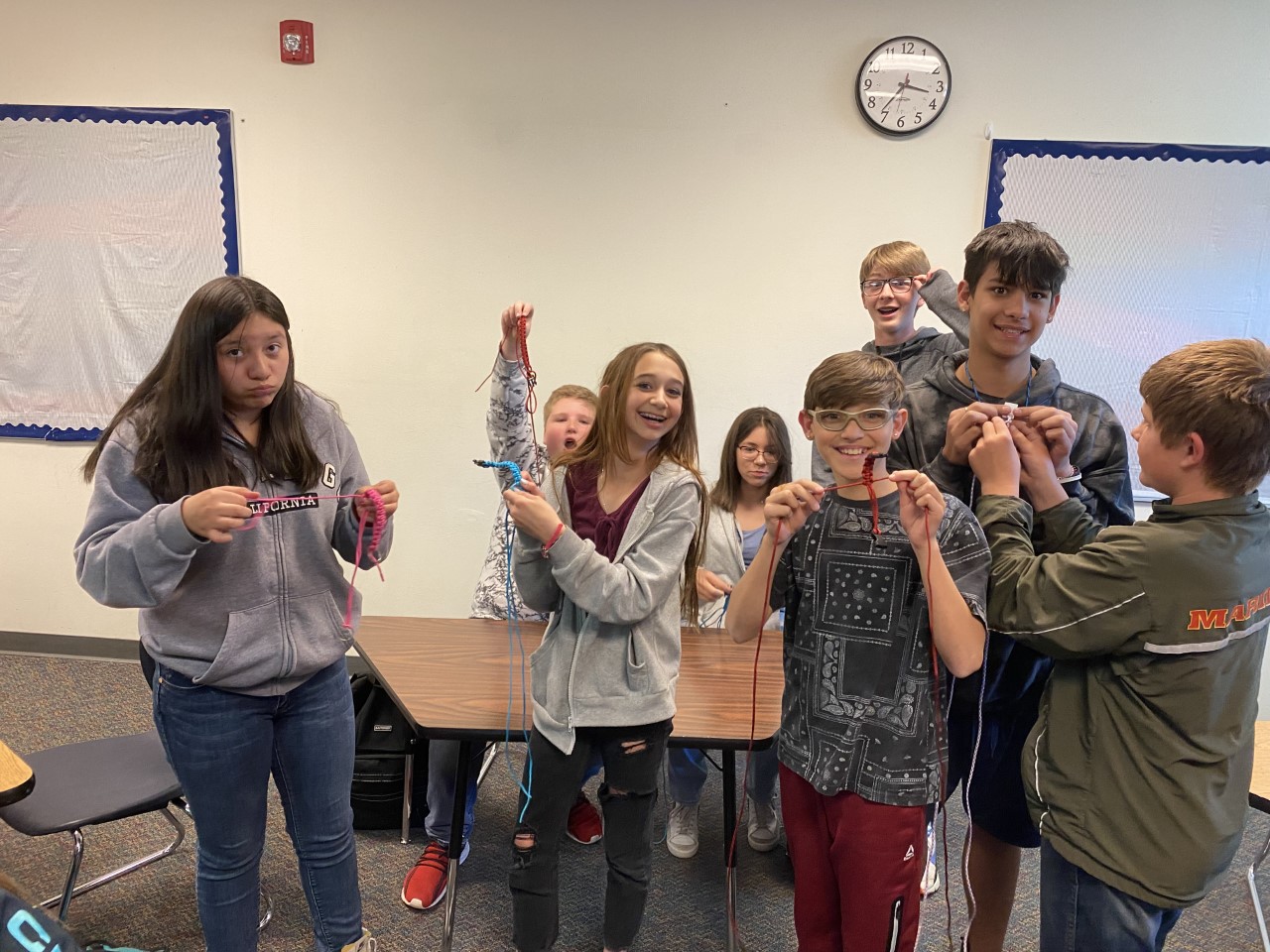 When students walked into class on the first day, they saw tables with materials prepared for the day's gardening activities. They looked at the materials with interest but were hesitant to dive in and begin exploring the different items. I had to explain to them that this camp wasn't serious, nor was it structured like standard school classes. I told them that every day was meant to be a great day, and that curiosity was going to make this camp fun and educational. I also told them that in STEM, there are no wrong questions, and instructed them to dive into the materials. Knowing that they weren't going to "get in trouble" for their curiosities, the students dove in and began asking questions about the different gardening tools, types of seeds, and soil, and wanted to get into the activity ignited with interest.
This desire to learn and determination to stay curious drove the students towards higher and active learning throughout the program. The six-week long camp consisted of a different topics being covered each week, followed by a field trip to tie their knowledge and experiences together.
Families, students, Colorado Mountain College, and the broader public benefit from this program by offering affordable and educational child services throughout the summer months when students are out of school. The program reinforces student's knowledge from the previous school year and teaches students how to apply it in different ways. Students also build positive relationships with mentors.They step into the garden and into something new.
We will be hosting this camp again in the Summer of 2023. Classes begin June 5 and end July 20. The camp is offered in English and Spanish and runs Monday-Thursday from 8:30 a.m.-1 pm. Scholarships available. For more information or to register, please contact Fabiola Trejo at 970-625-3969 or ftrejo2@coloradomtn.edu. Or visit this link and type "Summer STEM" in the search bar. Registration closes June 1, 2023. 
The following outlines the different weeks of programming and the field trips to bring everything together. We hope you will join us.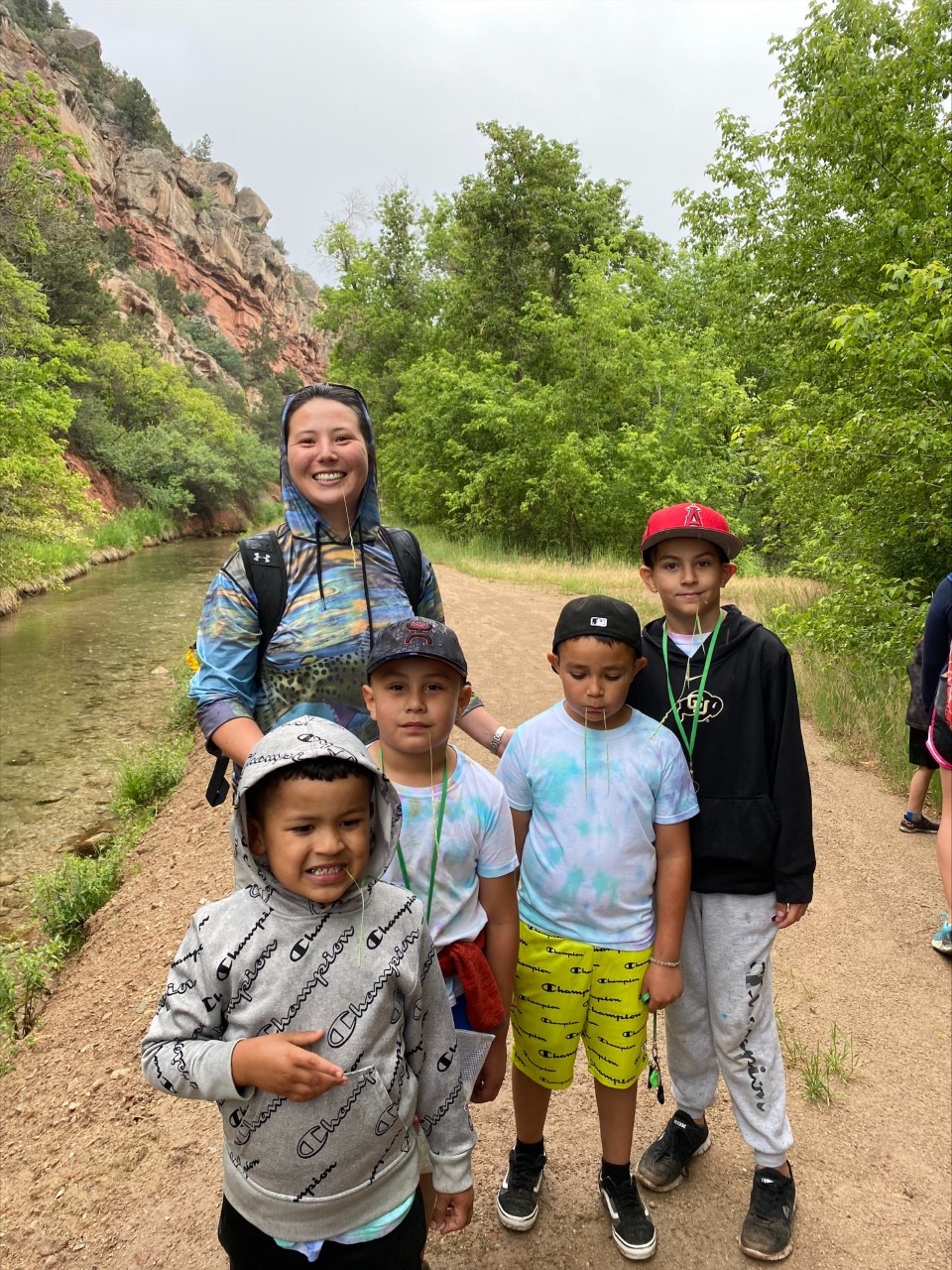 Week 1: Gardening
Field trip: Community Gardens and Fairgrounds
Week 2: Native Wildlife and Plants
Field trip: Mountain View Tree Farm and Alpaca Farm
Week 3: Entomology and Pollinators
Field trip: Local ranches and farms
Week 4: Leave No Trace principles
Field trip: Fish Hatchery and Fishing Clinic
Week 5: Summer Survival Skills
Field trip: Rifle Falls Hike
Week 6: STEM Science Matters
Field trip: Science Lab on Wheels