By Kristen May
This article is part of our Generation Wild Coalition Storytelling series to give you an inside look at the work being done on the ground in Generation Wild communities. 
Kristen May is a copy and grant writer based in the City of Westminster, a Westy Power-PODER Generation Wild coalition partner, and was previously the project manager for Westminster's Generation Wild programs for five years from 2016-2021. In her blog, she dives into the story of a Thursday afternoon in December when she visited one of Westminster's Nature Club after-school programs held at Tennyson Knolls Preparatory to meet the students and instructors and learn about dinosaurs.
From the moment I arrived, I noticed hints of December all around. Staff were wearing matching holiday light necklaces and some of the kids had elf hats. As an adult, it's easy to forget how quickly time passes in school. August felt like just a few moments ago, but it was already halfway through the school year for these 4th through 8th graders that had joined Butterfly Pavilion instructors for Nature Club.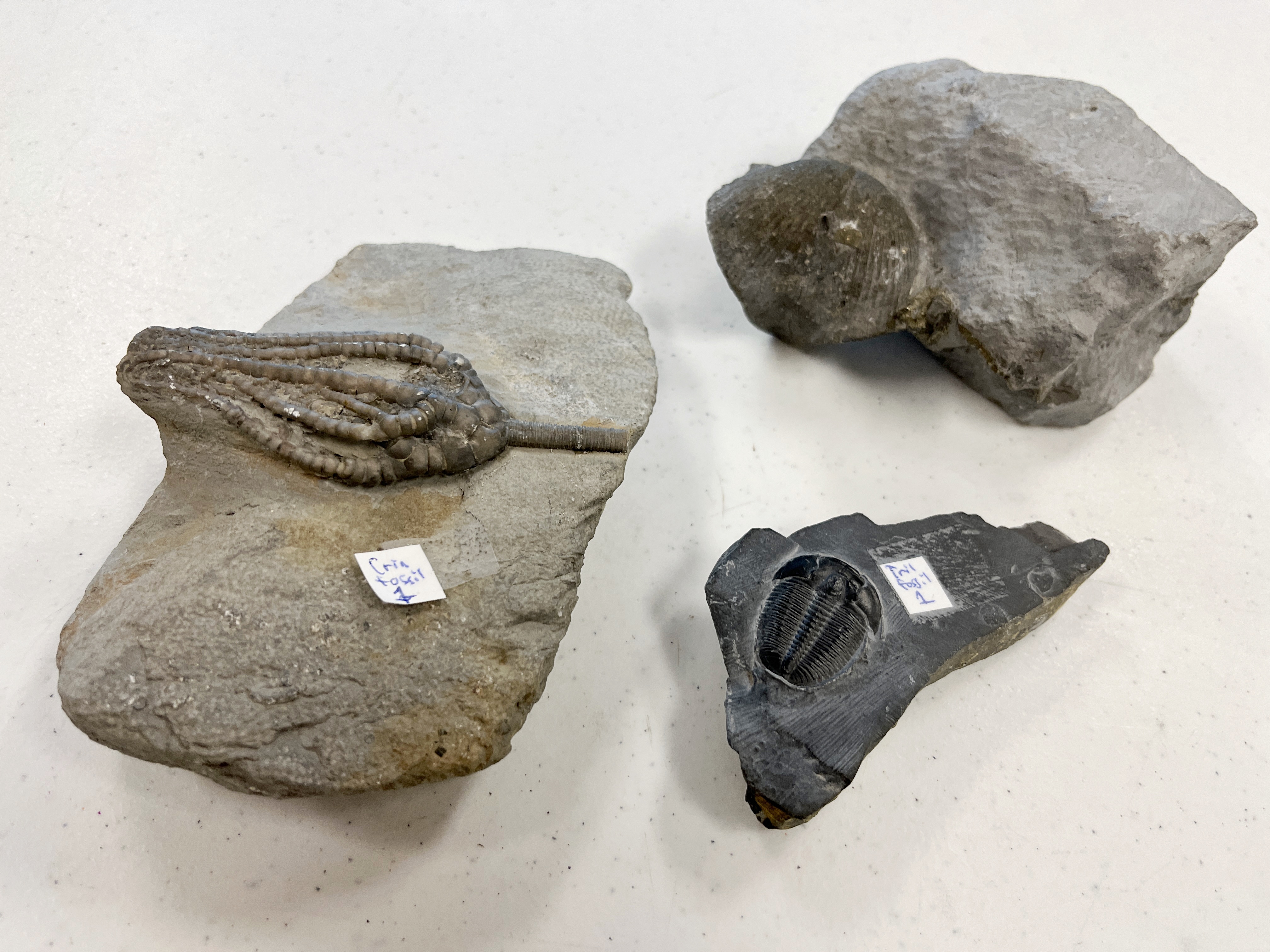 This week's theme was dinosaurs. "I'm going to be a paleontologist when I grow up," T announced to me when the word searches were distributed. "Now I just have to find that [word] on here." She remained enraptured by the lessons of the day- from word search to creating her own fossil replica and exploring real fossils with one of the Butterfly Pavilion instructors. She repeated her career goal throughout the afternoon, eager to absorb what her future had in store.
Nature Clubs began at Tennyson Knolls Elementary (TKE), now known as Tennyson Knolls Preparatory (TKP), in the fall of 2018. When it started, it was the only program of its kind at the school and the only opportunity for students to stay at school once classes ended, giving parents an extra couple hours to pick up their children after work. These clubs are taught by staff from Butterfly Pavilion, an invertebrate zoo and research facility in Westminster, Colorado. Their instructors share nature-based lessons, engage students during outdoor time, and bring visitors from their live animal collection to share with the students. 
Now, in its fifth year, several students had been in Nature Clubs since kindergarten, making them true veterans of the program. They've grown up through the club's weekly meetings, learning something new each time.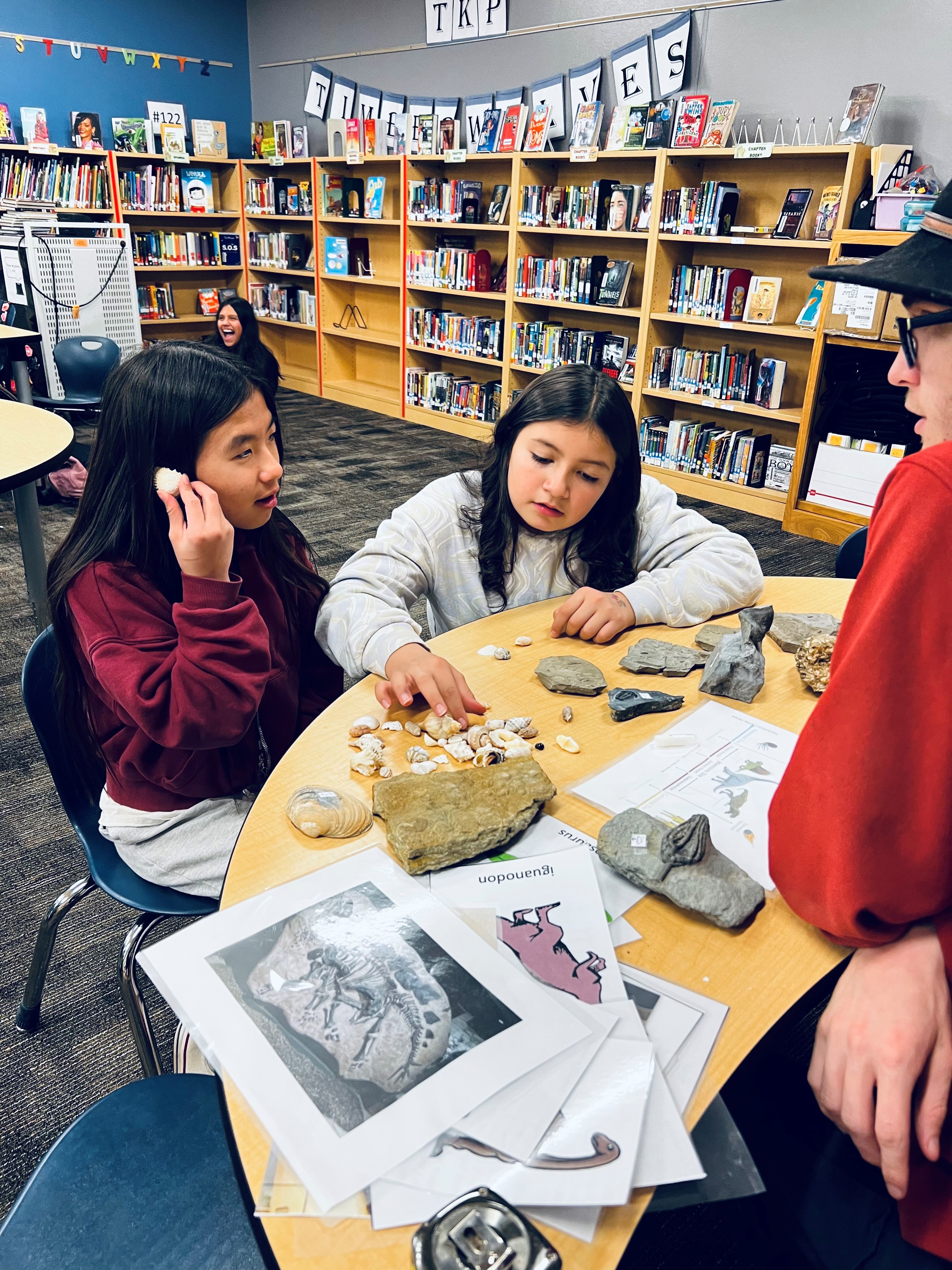 10-year-old Willow, who has been part of Nature Clubs since their inception, was also thoroughly engaged in the dinosaur-themed word search. Those who finished first were promised access to the treasure box, a mystery container filled with science-inspired prizes. 
When it came time to make their own fossil replicas, Willow was all business. She came over to the table where I was sitting and eyed the animals we had. "I'm looking for something else to add to mine," she explained to me. By the time she was done, her fossil replica was very diverse, having made around four or more imprints on her small piece of clay, replicating a forest floor full of life and then frozen in time. She had also colored it to look like the real fossils, inspired by the display laid out on a nearby table.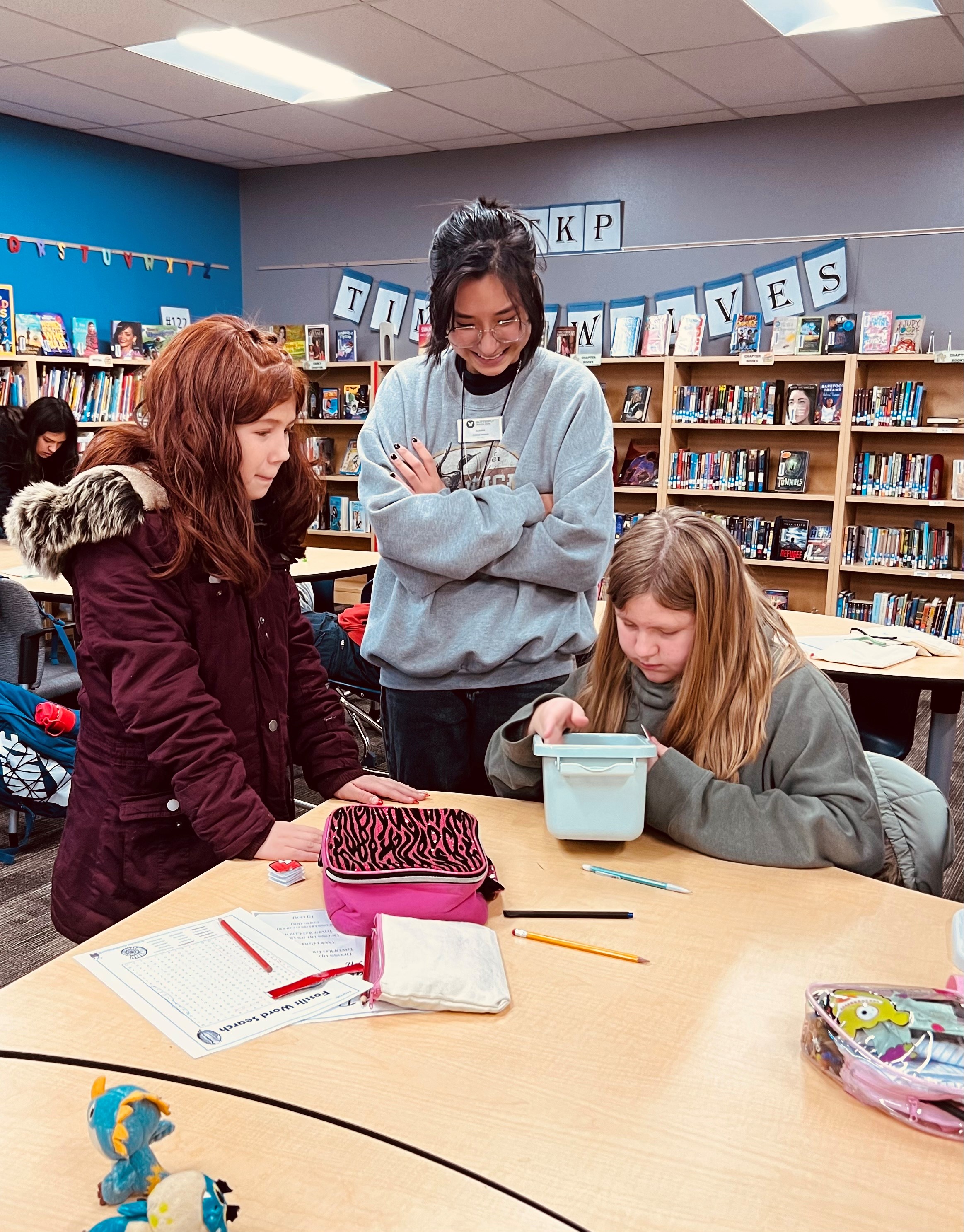 Kiana, one of Nature Club's high school interns, knelt down to do her own word search at T and Willow's table, challenging the students to a race to see who would finish first. Kiana is a recent high school graduate planning to attend community college next year and study elementary education. She's been interning with the program for five months and supports the curriculum led by Butterfly Pavilion staff instructors. Butterfly Pavilion interns, supported by GOCO funds, are integral to the Nature Club model.
Kiana's short hair was pulled back and her kind eyes shone from behind her glasses as she worked with the students. She had an air of curiosity as she knelt at the table and worked alongside the kids. When I asked Kiana how she ended up as an intern with Butterfly Pavilion, she said that when she saw they were hiring, she remembered how much she loved going there as a young child. "I love bugs and thought this would be a cool opportunity," Kiana remembers putting roly-poly bugs in jars when she was little and has enjoyed sharing that joy with the Nature Club students. 
Recently, the club went outside to look for bugs together. Kiana remembered everyone being so enthusiastic about the bug hunt. Even the students who were often disengaged got involved. She later told me that she was often the one in class who didn't quite fit in, which impacted how she approached her work in Nature Clubs. 
Kiana has a passion for finding teaching methods that work for those students. "I think neurodivergent kids are often mistaken for kids who just want to misbehave," she told me. "I am always trying different things to see what works [for each student]." 
She has already started to think about what her room will look like when she is a classroom teacher. She wants spaces that are comfortable and quiet for students with sensory needs, moveable desks that encourage standing and physical movement during lessons, and a garden. 
"I am surprised by how much I ended up loving this job," Kiana shared. "I feel so happy and fulfilled at the end of the day." She took an elementary education class in high school but still didn't know what career she wanted at that time. The Nature Club internship helped to change that.
Nature Clubs revolve around the students, providing ample outdoor time to run and play, and encouraging them to learn about the world around them, from dinosaur fossils to present-day bugs. Willow and T, who might step into Kiana's shoes as they continue along the Generation Wild path, are good reminders that Generation Wild follows young people throughout their childhoods. As they grow up, each participant finds new inspiration in nature and community. They are discovering that there is great joy in passing along these lessons and sharing them with friends and future students.