By Susana Prieto 
This article is part of our Generation Wild Storytelling series to give you an inside look at the work being done on the ground in Generation Wild communities–straight from the perspectives of the rockstars involved.
Susana is the Bilingual Naturalist for the City of Westminster, a Generation Wild Westy POWER-PODER coalition partner. She studied biology in college and worked in research until a temporary job six years ago made her fall in love with environmental education. Since then, Susana has continued down that road and most recently spent this summer coordinating Standley Lake's nine-week Junior Ranger Academy program.   
I arrived to a new country and a new job, all in the same week. Cue the panic, a case of nerves; I doubted if I was the right person for the job. Everybody at Standley Lake quickly made me feel at home, and on the day of our first program, within minutes of starting, I remembered why I do what I do, and why I'm passionate about doing it.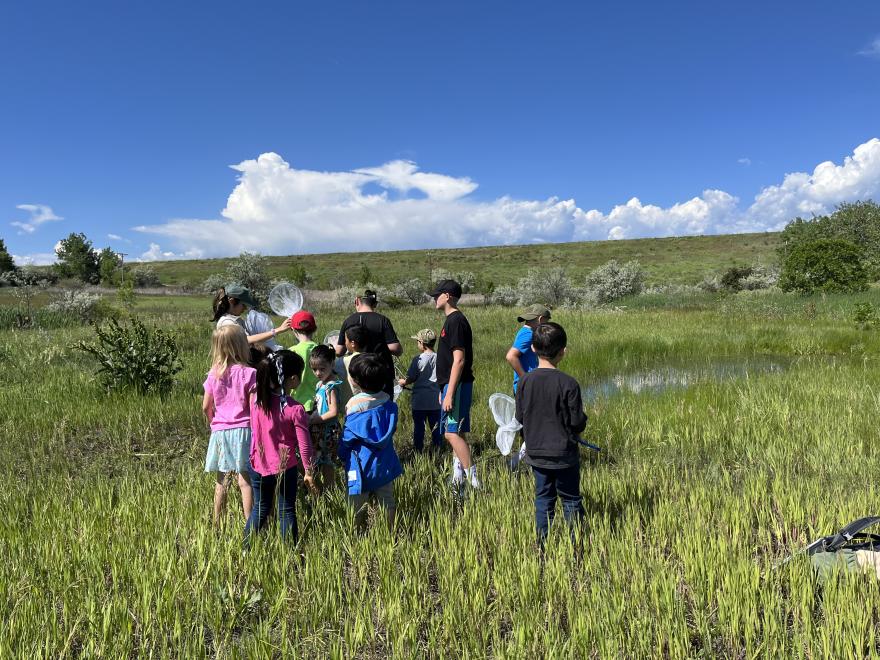 On the first Junior Ranger activity, we went to a field to look for tadpoles and frogs. On the way to the pond, Lilly, 6 years old, crouched down on the ground and took a small insect in her hands. She told me that she didn't want it to be hurt, so she moved it to the side of the path. What would the world be like if we all took care of each other the way Lilly took care of this little bug?
Later that morning, Jess had tears in her eyes when she found out that we would meet Betty, the Standley Lake bullsnake. She was very scared and told me she didn't even want to see her. However, when Betty was in front of her, she immediately asked if she could pet her. What if we all open our hearts like this before judging someone without getting to know them?
For our second activity, we had the opportunity to visit the Butterfly Pavilion, where we marveled at the incredible insects and the amazing colors of butterflies. There, 7-year-old Brooklyn noticed that a butterfly had a tag on its wing. I explained to her that scientists used these tags to find out more about the butterflies in the pavilion. From that moment Brooklyn was set on a goal: finding as many tagged butterflies as she could and then helping me share their information on the pavilion's website. How much more would we know if we all became citizen scientists like her? 
For the next program, we spent a nice time at Standley Lake making crafts and learning about pollinators. Here we played at being bees. The children ran to the flowers to collect honey and pollen, and when they returned to the hive, they had to dance to show others where the food was (as bees do). Everyone did it in a different way. How happy would people be if we danced regardless of what others think?
Later that afternoon, while waiting for parent pickup, Ian, Caroline, and Jude, instead of complaining about how boring it was to wait, decided to investigate what lived under the rocks in the library parking lot. Can you imagine how enriching our conversations would be if in our free time, we looked under the rocks and not at our cell phones?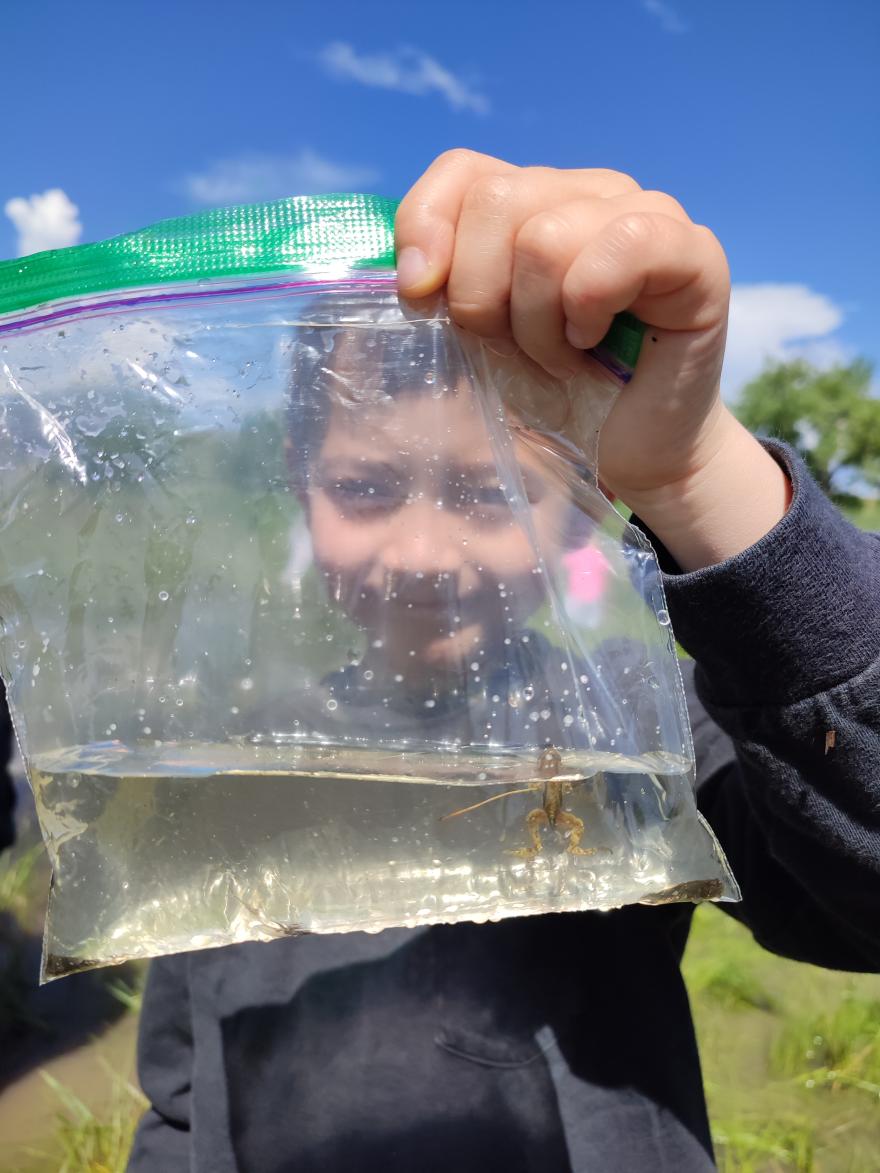 In the water conservation program, we walked to a small creek to look for aquatic insects. Although I am a biologist, and as much as I want to believe that I love all living things, I can't deny that some are nightmare material for me. None of the 12 children who explored in the water and under the rocks found anything wrong with the curious insects that appeared. No one was afraid or disgusted or even hinted that they seemed ugly. Why is it that when we get older it is easier to be disgusted rather than amazed?
GOCO gave me the opportunity to discover new ecosystems, surprise me with new plants and see animals that I only knew about from books! But the best thing about these last two months was the possibility of getting out of my comfort zone, interacting with different people, and, above all, remembering what children can teach us.
I am absolutely convinced that if we all relate to the environment in a kinder, more loving way, like children do,  taking care of the planet and each other would come as naturally easy.