Contact: Todd Cohen, o: 303.226.4530 c: 303-503-9068, tcohen@goco.org, or
Laura Cardon, 303-226-4531, lcardon@goco.org
Counties: Chaffee, Grand, Mesa, Otero, Ouray, Pueblo, Routt and Gunnison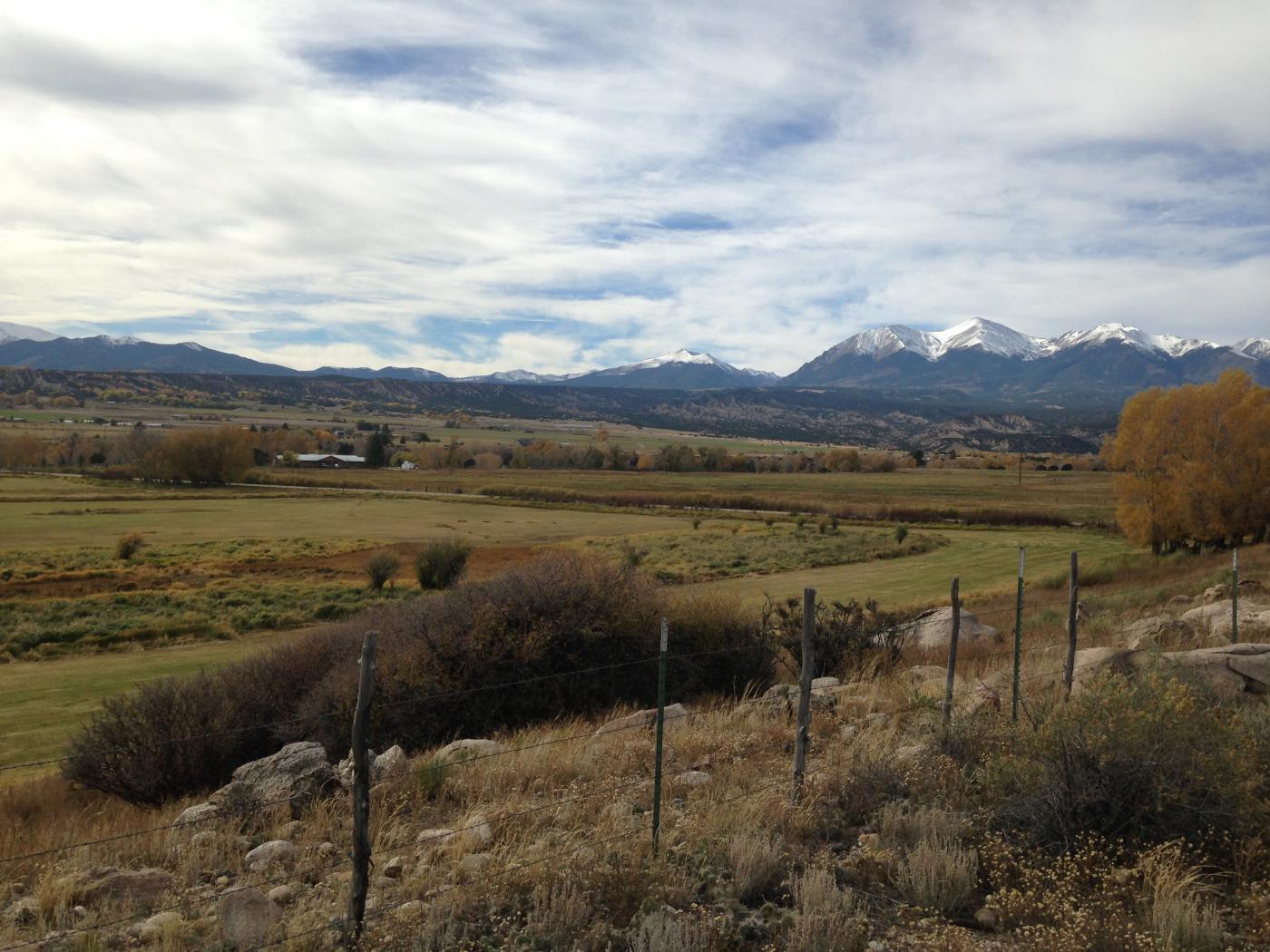 DENVER – Great Outdoors Colorado (GOCO) awarded $4.5 million in grants that will preserve open space across the state. Projects will permanently conserve 40,409 acres, including 4,081 acres along scenic byways and 23.5 miles of riparian habitat.
The properties and conservation easements purchased with the assistance of GOCO funds will create development buffers to prevent urban sprawl as well as build on the momentum of previous conservation projects, create opportunities for public recreation access, and conserve important wildlife habitat.
Funds were awarded to projects in eight different counties from the Eastern Plains to the Western Slope. Land trusts working in Chaffee, Grand, Mesa, Otero, Ouray, Pueblo, and Routt counties will all receive funds through GOCO's competitive grant program.
In its 21-year history, GOCO has preserved more than a million acres as well as 750 miles of rivers.
Grant details:
CHAFFEE COUNTY: Public fishing access enhanced on Arkansas River
The Trust for Public Land will protect 230 acres of the Everett Ranch with the help of a $555,000 GOCO grant. Nearly 1,000 acres of the ranch now fall under permanent protection thanks to a multi-phase project that will also enhance existing permanent public fishing access along the Arkansas River on private property.
GRAND COUNTY: Scenic byway and riparian habitat preserved
The Conservation Fund will utilize a $798,000 grant from GOCO to purchase a conservation easement on the 622-acre Troublesome Creek Ranch. The ranch is highly visible from the Colorado River Headwaters National Scenic and Historic Byway, and thousands of Amtrak California Zephyr passengers enjoy the ranch's incredible scenery each year. This project will also protect 2.5 miles of Troublesome Creek.
MESA COUNTY: Unique property resists development pressure to create open space envelope
Mesa Land Trust will utilize $475,040 in GOCO grant funds to help place 781 acres of West Creek Ranch under permanent protection. The ranch has been owned by the same family for four generations, and is of significant agricultural, scenic, and wildlife habitat value. The property runs along the Unaweep-Tabeguache Scenic Byway for over a mile and is bordered by Bureau of Land Management land on its north and south boundaries. The conservation of the ranch will create a significant stretch of permanently preserved open space.
OTERO COUNTY: Nearly 11,000 acres protected near Rocky Ford to build on previous conservation momentum
The Nature Conservancy, working in conjunction with Colorado Cattlemen's Agricultural Land Trust, will receive $327,837 from GOCO to help preserve the 10,986 acre Edgar Ranch, a property that has been managed by the same family for six generations. The project continues momentum in one of the largest protected landscapes in Colorado, filling in important gaps in the Comanche National Grassland and providing potential habitat for at least 17 Species of Greatest Conservation Need.
OURAY COUNTY: 11 miles of Uncompahgre River tributaries conserved in addition to scenic byway views and wildlife habitat
The Trust for Public Land will purchase a conservation easement on the 2,448 acre Sawtooth Mountain Ranch with the help of a $680,000 grant from GOCO. The project will protect miles of iconic views from the San Juan Skyway in addition to providing potential habitat for lynx, elk, and mule deer.
PUEBLO COUNTY: 25,000 acre parcel of land permanently protected
Palmer Land Trust will purchase a conservation easement on the 25,000-acre BX Ranch, the largest swath of open space protected during the Fall 2014 GOCO grant cycle. The landowner intends to use some of the easement proceeds to improve the property's productivity and wildlife habitat.
ROUTT COUNTY: Flying Diamond Ranch conservation project completes final phase to protect 2,222 acres
Nearly 300 more acres of the Flying Diamond Ranch will be protected by the Rocky Mountain Elk Foundation thanks in part to a $615,500 grant from GOCO. The 293-acre property will establish an open space buffer between Steamboat Springs and Oak Creek at a time of heavy development pressures in an area that Colorado wildlife also calls home.
GUNNISON COUNTY: Public access secured to popular Crested Butte trail
The Crested Butte Land Trust and Town of Mount Crested Butte will purchase the Promontory Ranch Open Space with the help of $382,623 from GOCO. This project will establish permanent public access to the Snodgrass Trail, which over 40,000 people use every year.
The grants were awarded at the board's Dec. 9 meeting in Colorado Springs.
Great Outdoors Colorado (GOCO) invests a portion of Colorado Lottery proceeds to help preserve and enhance the state's parks, trails, wildlife, rivers and open spaces. GOCO's independent board awards competitive grants to local governments and land trusts, and makes investments through Colorado Parks and Wildlife. Created when voters approved a Constitutional Amendment in 1992, GOCO has since funded more than 4,500 projects in urban and rural areas in all 64 counties without any tax dollar support. Visit goco.org for more information.
--30--