Jackie Miller to lead organization through transition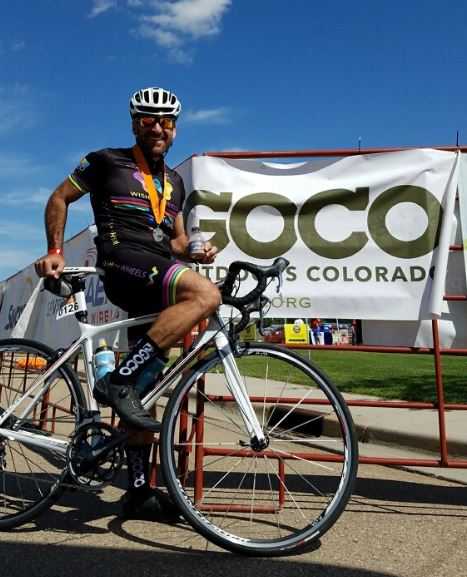 DENVER – The Great Outdoors Colorado (GOCO) board has announced that Executive Director Chris Castilian is leaving GOCO and its top leadership role on June 30, 2021. Jackie Miller, currently Director of Programs, will become interim executive director on July 1 as Castilian departs the organization to pursue new endeavors. Castilian has served as GOCO's executive director since March 2017.
Castilian brought a long history of public service, deep knowledge of Colorado communities, and extensive experience in the private and nonprofit sectors to the position. He also has true passion and enthusiasm for Colorado's great outdoors.
"It's been a tremendous honor to serve as GOCO's executive director these past four years," said Castilian. "I am immensely proud of what the board and staff, and of course our valued, dedicated network of partners across Colorado, have achieved."
During Castilian's time at GOCO, he oversaw more than $270 million in GOCO grant awards and was an instrumental force in major milestones for the organization and its partners. His collaboration with The Nature Conservancy, The Trust for Public Land, the City of Trinidad, and Colorado Parks and Wildlife resulted in GOCO's investment of $17.3 million in the land acquisition that became Fishers Peak State Park, Colorado's newest state park.
Castilian's strategic pivot during the COVID-19 pandemic led GOCO to launch the Resilient Communities Program. The program supported Colorado communities with unanticipated challenges related to capacity, stewardship, and land protection. Through his leadership in the 2020 strategic planning process, GOCO created a plan that significantly elevates the organization's commitment to equity, establishes staff in regional positions for the first time in the organization's 28-year history to further community connections, and drives greater efficiencies and collaboration opportunities in the funding process.

With Castilian's departure, the GOCO board's executive committee selected Miller to lead the organization through transition. Miller is currently GOCO's Director of Programs. During her 15 years with GOCO, she has created and directed initiatives with important outcomes for Colorado's outdoors and established collaborative partnerships with a broad network of stakeholders in the conservation, recreation, and stewardship realms. Miller puts partner relationships first in her work, listening and responding with flexible and supportive programs and innovative funding opportunities that demonstrate proven, lasting impacts.
Miller has provided steady leadership through the years working closely with GOCO board members, developing staff members in a culture of continuous learning and mentorship, and offering in-depth strategic perspective and direction. She systematically applied lessons learned from the 2015 strategic plan to deliver a new values-based, community-centered program portfolio for GOCO to execute in the coming years under the 2020 strategic plan.
In the plan and across her programmatic work, Miller has brought equity into central focus for GOCO, prioritizing equitable access to funding by creating efficiencies in grant application and administration processes. She also delivers on the organization's commitment to creating equitable access to the outdoors through programs that break down barriers and inspire generations of Coloradans to get outside.
The GOCO board, which will undertake the coming executive director search process, is currently chaired by Mo Siegel from Colorado's second congressional district. Siegel said, "Chris Castilian's leadership has launched GOCO into a new era. We are so grateful for his contributions to the organization and the state of Colorado. We wish him the best in his future endeavors."
He added, "With Chris' departure, we are grateful for Jackie Miller's leadership in assuming the interim executive director position. GOCO remains in great hands."
---
Great Outdoors Colorado (GOCO) invests a portion of Colorado Lottery proceeds to help preserve and enhance the state's parks, trails, wildlife, rivers, and open spaces. GOCO's independent board awards competitive grants to local governments and land trusts and makes investments through Colorado Parks and Wildlife. Created when voters approved a Constitutional Amendment in 1992, GOCO has funded more than 5,300 projects in urban and rural areas in all 64 counties without any tax dollar support. Visit GOCO.org for more information.